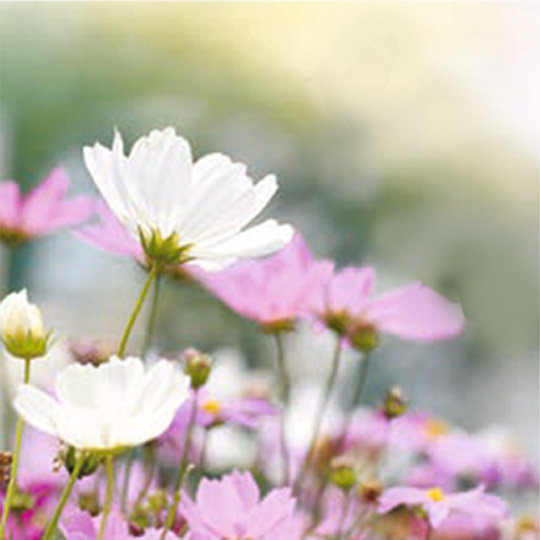 Efforts being made by the Government to promote green burial as a more environmentally-friendly and sustainable means of handling human ashes, including enhancements to green burial facilities and services.
To meet the long term demand for facilities and services related to the disposal of cremated ashes, the Government has adopted the following three-pronged strategy –
increasing the supply of public niches;
enhancing the regulation of private columbaria; and
promoting green burial.
Under current practice, niches are seldom recycled. The cumulative effects over time would be a severe drain on our scarce land resources, to an extent even worse than residential units for the living which are recycled through generations of inhabitants.
Therefore, in the long run, reliance on the provision of new niches for disposal of cremated ashes is not sustainable. It is imperative to promote green burial – scattering ashes at Gardens of Remembrance (GoRs) or at sea.
We are conscious that it will take time for green burial to gain public acceptance as the preferred way to dispose of cremated ashes. With persistent efforts, we are optimistic that we should be able to progressively secure a paradigm shift.
To encourage environmentally-friendly interment, the Food and Environmental Hygiene Department (FEHD) runs 12 Gardens of Remembrance and provides free services to designated Hong Kong waters for the public to scatter cremated ashes of the deceased. These means of burial are conducive to the promotion of sustainable development and are also in line with the beliefs of beautiful life returning to nature.
FEHD also provides free internet memorial service (memorial.gov.hk) for the public to pay tribute and express condolence to their lost loved ones any time, anywhere.
Scattering of Ashes at Sea Free Memorial Sails
Free memorial sails will be held by FEHD around Ching Ming Festival 2020. Further details will be announced in February 2020.
Green Burial Talk / Visit
FEHD arranges green burial talks and visits to GoRs or attendance of sea scattering service for relevant Non-Government Organisations and other institutions as appropriate. For detailed arrangement, please call 2174 7697 (Monday to Friday (except public holidays), 9am to 5pm).
To raise public awareness of the ferry service for scattering ashes at sea, as a trial scheme, FEHD will invite members of the public to attend such service on the last Saturday of each month commencing April to December 2019, and it is free of charge.
During the visit, FEHD will provide dedicated staff to introduce the service and visitors are required to keep quiet and refrain from causing any disturbance to service users on board. No photo taking / film shooting is allowed.
Details of the trial scheme are as follows:
Date of Visit (Saturday)
Quota (persons)
Deadline of Registration
27 April
20
18 April
25 May
20
17 May
29 June
20
21 June
27 July
20
19 July
31 August

(Full)

20
23 August
28 September

(Full)

20
20 September
26 October
20
18 October
30 November
20
22 November
28 December
20
20 December
Every applicant may bring along a friend/family member on board. For registration, please call 2174 7697 or 2556 1742 (Monday to Friday (except public holidays), from 9 a.m. to 5 p.m.). Quota is limited. First come, first served.
Remarks:
(1) Visitors must be punctual and register for boarding on the date of visit before 8:45 a.m. at North Point (East) Passenger Ferry Pier. If visitor is unable to attend the visit as scheduled, please notify us in advance.
(2) The journey takes approximately 5.5 hours. The ferry returns to the North Point (East) Passenger Ferry Pier at around 2:30 pm.
(3) If the Hong Kong Observatory issues any typhoon signal or the Red/Black Rainstorm Warning Signal at 7:00 a.m. on the day of departure, the visit will be cancelled.
(4) If there is a special circumstances (such as the weather becomes inclement) that may affect the safety of the vessel during the outbound journey, the Captain of the vessel may decide to cancel the journey and return to the Pier.